Nitronic alloy Round bar Exporter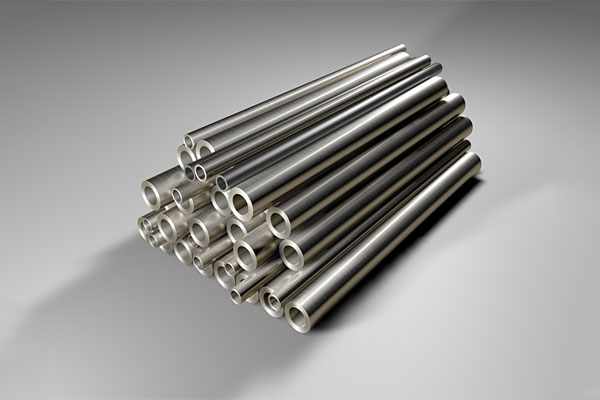 Shree Sambhav Alloy is a leading Exporter and Stockist of Nitronic Alloy Round Bar. Shree Sambhav Alloy is a power to figure with in the field of assembling and sending out premium quality Nitronic 60 Products.
Nitronic® 60, or N-60 is known for its excellent galling resistance, even at elevated temperatures. The additions of 4% silicon and 8% manganese inhibit wear, galling, and fretting. It is commonly used for various fasteners and pins that require strength and resistance to galling. It maintains decent strength up to temperatures of 1800°F and has oxidation resistance similar to that of 309 stainless steel. The general corrosion resistance is between that of 304 and 316 stainless steel.
Nitronic 60 Round Bar
Nitronic 60 Stainless Steel is an austenitic compound, considered to have the best irritating resistance of the whole scope of Stainless Steels.
Nitronic 60 can be shaped utilizing basic framing procedures, and pre-warming is not required to weld Nitronic 60. Basic welding strategies, for example, gas metal bend, gas tungsten arc and submerged circular segment can be utilized to weld Nitronic 60. Solidifying Nitronic 60 Stainless Steel requires the composite to be cool worked.

Characteristics of Nitronic 60 include :
High pitting resistance
Outstanding corrosion resistance
Good high temperature properties for temperatures around 982 degrees Centigrade
Oxidation resistance
Industries Served :
Oil and gas production
Food processing
Automotive
Nitronic 50 Round Bar
Nitronic 50 Stainless Steel is made out of somewhere around 20 and 23 percent Chromium, 11 to 13 percent Nickel, 4 to 6 percent Manganese, and 1.5 to 3 percent Molybdenum, with the parity being Iron. Likewise found in Nitronic 50 are follow measures of Carbon, Silicon, Sulfur, Phosphorus, Nitrogen, Columbium and Vanadium.

Steel Bar Type

Steel Bar AMS

Steel Bar ASTM

Steel Bar Federal

Steel Bar Characteristics

XM-19 Steel Bar

A276
A479
A580

Nitrogen strengthened austenitic, good corrosion resistance with improved mechanical properties.
Grades Available :
XM-19 (UNS S20910)
Nitronic 50 Annealed
XM-19HS
Industries Served :
Pulp and paper
Chemical , Petroleum
Marine, Textile, Petrochemical