Nickel Alloy Stockist & Supplier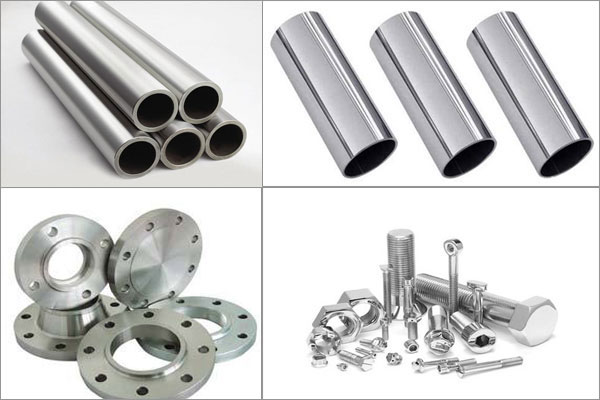 Nickel is a versatile, highly corrosion resistant element that will alloy with most metals. Due to its corrosion resistance, nickel is used to maintain product purity in the processing of foods and synthetic fibers. It is highly resistant to various reducing chemicals and is unexcelled in resistance to caustic alkalies. In addition, nickel has good thermal, electrical and magnetostrictive properties. Relatively high thermal conductivity of this metal has lead to its frequent use for heat exchangers.
Commercially pure or low-alloy nickel may contain very small amounts of alloying elements to absolutely none. By contrast nickel alloys contain significant amounts of added elements. Nickel and nickel alloys are both non-ferrous metals that are useful in a range of applications, most of which involve corrosion resistance and/or heat resistance.
Nickel Availability :
Nickel 200/201 in the form of plate, sheet, strip, bar, wire, pipe, tubing, pipe fittings, and flanges.
Specification of Nickel Alloy:
Grades :

Nickel 200 (UNS No.2200), Nickel 201 (UNS No.2201), Nickel 205 (UNS N0.2205)

Type :
Seamless / ERW / Welded/ Fabricated
Form :
Round, Square, Rectangular, Hydraulic etc.
Length :
Single Random, Double Random & Cut Length
End :
Plain End, Beveled End, Threaded
features :
Excellent mechanical & magnetic properties
High thermal & electrical conductivity
Low gas content & vapor- pressure
Value Added Services
Hot Dipped Galvanizing
Epoxy & Fbe Coating
Electro Polish
Draw & Expansion